Matomo (Piwik) is an open platform. Being a platform has the advantage that Matomo can be extended and customised using Plugins. By default Matomo comes with 40+ plugins which are officially maintained by the core team.
Since the release of Matomo 2.0 and the launch of the Matomo Marketplace, the Matomo developer community at large is now also building plugins that let you do more with Matomo! You can find all these plugins on the Marketplace.
Besides those Plugins that we bundle with the Matomo Platform, and besides those Plugins available on the Marketplace, there are also other kinds of Extensions (or sometimes called Add-ons or Modules or Plugins) that may be useful to you. These modules help you integrate Matomo into your Website. There are such modules for most of the popular tools: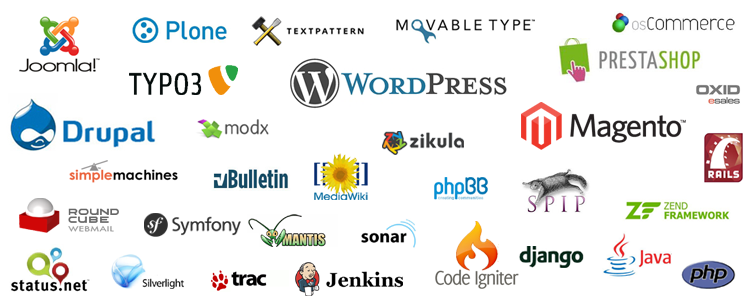 We have exciting plans for the Matomo platform, stay tuned, and keep your feedback coming!
Matomo (Piwik) is a platform which you can extend and customise to your needs with Plugins. To get started installing a plugin, login as a Super User. In the top menu, click "Administration". In the left menu click "Marketplace". There are a few ways to install a plugin in Matomo:
If you have purchased a Premium Feature, please follow this guide
Install a new plugin using the Marketplace: on the Marketplace page you can browse existing plugins, if you want to install one of those plugins, click on "Install" button.

Upload a Plugin ZIP file to Matomo: if you were given the ZIP file of a plugin, you will need to upload it to Matomo. To do so, login to Matomo as a Super User, click on Administration and then on the "Marketplace" page, click on "upload a zip file". Note: the first time you want to upload a custom plugin you will activate this feature once by editing your config/config.ini.php file and below the category [General] add: enable_plugin_upload=1.

Install a new plugin manually: this last technique only works if you have direct access to the Matomo server. Uncompress the Plugin zip file that you wish to install in Matomo. This should create a directory with the name of the plugin. Copy this uncompressed folder into your server in the directory path/to/piwik/plugins/.
By default, when you install a plugin it is not activated. To activate a plugin, go to the "Plugins" page in Administration and click "Activate" next to the plugin name.
Our Themes Marketplace for Matomo contains several Themes that you can use. To use one of these Themes in your Matomo:
Login your Matomo as Super User
Go to Administration
Click on Plugins in the left menu
Click on Manage themes in the top of the Plugins page
Click on Install new themes
Choose your theme in the list, then click Install
Congratulations, you are now using a new Theme for your Matomo Analytics (formerly Piwik Analytics) service!
If you want to go back to using the default Matomo Theme called Morpheus, in the Manage themes screen, click Deactivate on your currently enabled Theme.
To learn how to create a new Theme for Matomo, check out our guide Theming Matomo.
The Matomo (Piwik) Marketplace is an open Marketplace for Matomo plugins. It is a place where companies, developers and enthusiasts can freely share with everyone their Matomo plugins. The Marketplace is not controlled by a private entity and plugins don't have to be pre-approved to be displayed: the Matomo Marketplace is open. Of course there are rules that Plugins developers must follow to publish their plugins in the Marketplace.
In other words: the Matomo Marketplace is the equivalent for Matomo to what Google Play is to Android phones, or what App Store is to Apple iOS devices.
Browse the Matomo Marketplace at: plugins.matomo.org
Please see the Developer Zone: Develop Plugins for more information, tutorials and examples on how to Develop plugins for Matomo (Piwik). You can also learn by browsing our Development blog post series.
If the Plugin you wish to report a bug for is part of the default Matomo (Piwik) distribution, then you can simply report the bug like you would report for Matomo platform. Learn more.
If you wish to report a bug for a plugin that is published on the Marketplace, open this plugin's page to look for Support information. For example on the LiveTab plugin page on the Marketplace, click on Support tab, and you will find that the developer indicates that issues should be reported in github.com/tsteur/piwik-livetab-plugin/issues.
If the Plugin you wish to report a bug for does not have information on how to ask for Support, we recommend to create an issue in the Github issue tracker for this plugin. To find the Github issues tracker, open the Plugin page on the Matomo Marketplace, click on the "Github" link, and then click on "Issues".
See also: How do I create a good bug report?
At this time the following premium features are not supported when tracking Mobile Apps using our Android SDK and/or iOS SDK:
Search Engine Keywords
Form Analytics
Heatmaps & Session Recordings
Media Analytics
Multi Channel Attribution
WooCommerce Analytics
All other Premium Features will be supported.
Plugins maintained by Matomo (Piwik) and plugins by InnoCraft are compatible for sure with the latest Matomo version. For all other 3rd party plugins we recommend to go to the Matomo Marketplace, click on a Plugin and then check in the bottom part where it says "Requirements" whether this plugin is compatible with the latest Matomo.
If the plugin is compatible with the latest Matomo, it will be likely updated to the latest compatible version automatically.

If the plugin is not compatible, it will be deactivated during the process; or if the plugin has not specified its compatibility correctly, our 'Safe mode' might be displayed, letting you disable the incompatible plugin to make Matomo work again.
If you experience any issue with a third party plugin, we recommend to contact the plugin maintainer.
To find which third-party plugins you are using, log in to Matomo, go to Administration => Plugins and click on the link "Third-party".
To find out which version of Matomo you are using, click here.
After you have installed a plugin for Matomo, if you don't need the plugin, you can uninstall the plugin.
Note: when you uninstall a plugin, all the data stored by this plugin will be deleted. Any database tables or columns the plugin created will be removed.
Following the steps below to uninstall the plugin:
login to Matomo as a Super User,
click on Administration (cog icon),
click on "Plugins" in the left menu,
next to the plugin you want to uninstall, click on "Deactivate",
once the plugin is deactivated and the page has reloaded, you can now click the red "Uninstall" link next to the plugin to uninstall.
On uninstalling, the data for this plugin will be deleted and the plugin files will also be deleted from your server.
By default, you will not be able to view historical data after installing a new plugin in Matomo.
You may sometimes be able to get the historical data by invalidating and reprocessing your reports. See How to invalidate historical data? Reprocessing historical data will help you view the historical reports for the plugins which uses existing RAW data.
Reports where you can view historical data
Reports where re-processing will not work
There are reports where you can't view historical reports because the data which is needed to aggregate these reports will only be collected after the installation of these plugins:
Form Analytics
Media Analytics
A/B Testing
Heatmap & Session Recording
WooCommerce Analytics