It can be hard to keep track of all the features that Matomo (Piwik) has to offer. To find out if Matomo is the right web analytics tool for you, check out this ever-expanding list of features.
Web Analytics Features
All standard statistics reports: top keywords and search engines, websites, social media websites, top page URLs, page titles, user countries, providers, operating system, browser marketshare, screen resolution, desktop VS mobile, engagement (time on site, pages per visit, repeated visits), top campaigns, custom variables, top entry/exit pages, downloaded files, and many more, classified into four main analytics report categories – Visitors, Actions, Referrers, Goals/Ecommerce (30+ reports). See Tour of Matomo (Piwik).
Real time data updates
Watch real time flow of visits to your website. Get a detailed view of your visitors, pages they have visited and goals they have triggered.
Customizable Dashboard
Create new dashboards with widget configuration fit to your needs.
All Websites Dashboard
Best way to get an overview of what is happening on all your websites at once.
Row Evolution
Current & past metric data for any row in any report.
Analytics for Ecommerce
Understand and improve your online business thanks to advanced Ecommerce analytics features.
Goal conversion tracking
Track Goals and identify whether you are meeting your current business objectives.
Event Tracking
Measure any interaction by users on your websites and apps.
Content Tracking
Measure impressions and clicks and CTR for image banners, text banners and any element on your pages.
Site Search Analytics
Track searches done on your internal search engine.
Custom Dimensions
Assign any custom data to your visitors or actions (like pages, events, …) and then visualize the reports of how many visits, conversions, pageviews, etc. there were for each Custom Dimension.
Custom Variables
similar to Custom Dimensions: custom name-value pair that you can assign to your visitors (or page views) using the JavaScript Tracking API, and then visualize the reports of how many visits, conversions, etc. for each custom variable.
Geolocation
Locate your visitors for accurate detection of Country, Region, City, Organization. View the visitors statistics on a World Map by Country, Region, City. View your latest visitors in real time.
Pages Transitions
View what visitors did before, and after viewing specific page.
Page Overlay
Display statistics directly on top of your website with our smart overlay.
Site speed & pages speed reports
Keeps track of how fast your website delivers content to your visitors.
Track different user interactions
Automatic tracking of file downloads, clicks on external website links, optional tracking of 404 pages
Analytics campaign tracking
Automatically detects Google Analytics campaign parameters in your URLs.
Track traffic from search engines
More than 800 different search engines tracked!
Accurately measure the time spent by visitors on your website (provides a more accurate bounce rate metric).
Scheduled email reports (PDF and HTML reports)
Embed reports in your app or website (40+ Widgets available) or embed PNG Graphs in any custom page, email, or app.
Annotations
Create text notes in your graphs, to remember about particular events.
With Custom Alerts you can monitor your business and receive alerts on your phone or by email when any of your Key Performance Indicator increases or decreases.
Visitor Log
Visitor Profile helps you understand each visitors' individual behavior by summarizing and listing all their visits.
No data limit
You can keep all your data, without any storage limits, forever!
See our limits analytics data fact sheet.
Premium Features
Administration Options
More Goodness!
Tracking API
Data Export & APIs
Log Analytics: Import and Analyze your Server Logs
Reprocess historical data from your server logfiles
Report server errors and other http status codes
Track and identify search engine and other bots
Powerful Custom Data Platform and Data Management Platform
Keep your data private on your server
Technical
Compatible with Windows, MacOs, Linux, Solaris, IIS, Apache, Nginx, and more
Long Term Supported: Matomo (Piwik) is the analytics platform for your mission critical projects
Other one click Installation options: Softaculous, Installatron, Microsoft Web Platform Installer, and our official Matomo (Piwik) Debian package.
Strong focus on software security & excellent track record
Strong focus on software Quality Assurance & testing
Compatible with high traffic websites
Supports servers behind proxies, works in a load balanced architecture, and supports IPv4 and IPv6 addresses
SharePoint Analytics: integrate Matomo (Piwik) with your SharePoint service to learn more about the productivity of your employees and overall user engagement.
Using JavaScript by default, Matomo (Piwik) can also import server logs or track your Mobile Apps analytics.
User Privacy
Privacy compliant web analytics including powerful GDPR tools for exercising data subjects rights.
Setting to anonymise your visitors' IPs
Iframe included to let your visitor opt-out of Matomo (Piwik) tracking
DoNotTrack support by default
Asking for consent
Use 1st party cookies by default, with an option to enable third party cookies
Replace User ID with a pseudonym
Community Contributions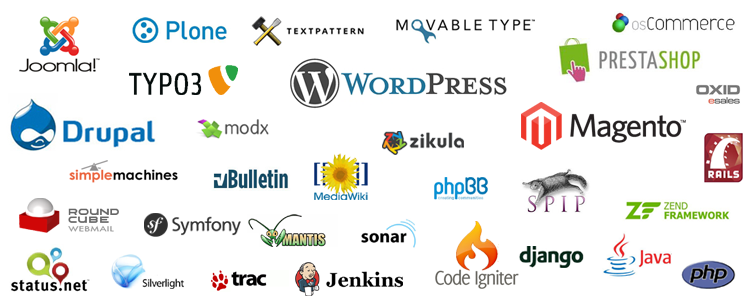 Matomo (Piwik) is an Award winning platform used by more than 1 million websites worldwide. We regularly release new versions.
Help & Support
With Matomo (Piwik) you are never alone or lost. We offer several powerful resources:
Our Roadmap is public and driven by the large community of users.