The Matomo (Piwik) team is proud to announce the release of Matomo 0.6.2 – with Matomo 0.6.x releases, we have worked hard to add some of the most requested new features.
Major changes since Matomo (Piwik) 0.5.5
Exclude webmaster visits by IP / Cookie
Exclude URL parameters
Configurable timezone and currency
Editable User settings
New report: Entry pages and Exit pages
Pages reports now link the page URLs
Exclude webmaster visits by IP / Cookie
It is now possible to exclude your own visits either by IP or Cookie (as of 0.6.1). Exclusion by IP is useful if you have a static IP or work in a company with a fixed allocated IP range, whereas the exclusion based on a cookie is very handy when your IP is dynamic.
Exclude URL parameters
Some Content Management Systems produce their own session ids and append them to the URL. Also, your URLs may sometimes contain parameters that only add noise in your Pages reports. You can now specify these parameters that Matomo (Piwik) will then filter out of the statistics. Matomo automatically filters out common session parameters (SESSID, PHPSESSID, SESSIONID, etc.).
Configurable timezone and currency
It is now possible to give each website a different timezone! This is useful in cases where your website is hosted in a different timezone than the server running Matomo (Piwik). Additionally you can set the currency that will be used for conversions in the Goal tracking plugin.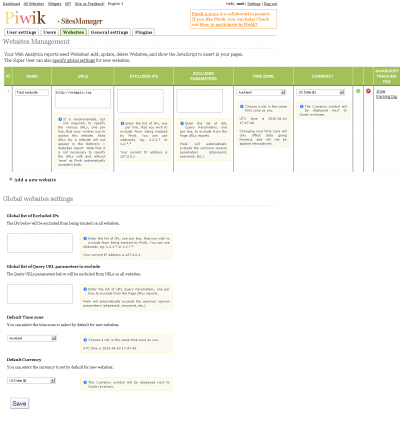 Editable User settings
Every user can now change their alias name, email, password and decide which report to load per default.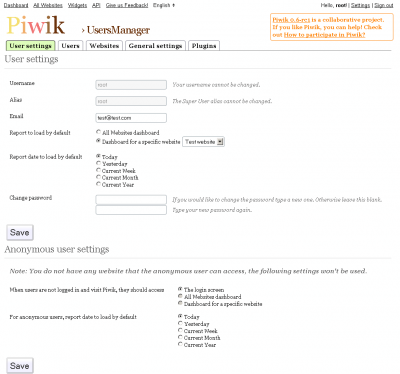 The new User settings page.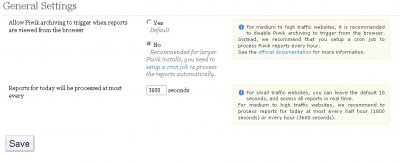 The new General settings page (only viewable by the Super User).
New report: Entry pages and Exit pages
You can now see, for each page being tracked, the best entry pages, exit pages, bounce rate and exit rate on each page. Each page in the reports are now clickable to the actual URLs.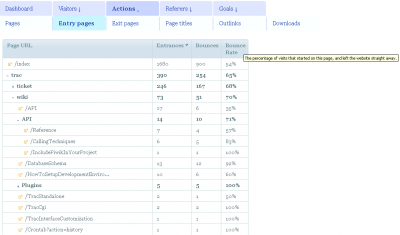 New Entry pages report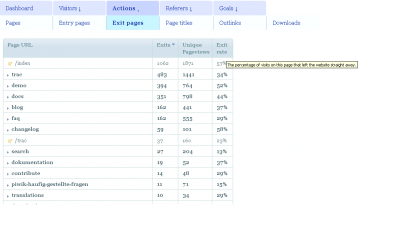 New Exit pages report
More information
You can check out the full list of new features and bug fixes in the Matomo (Piwik) changelog, and download the latest Matomo release.
For more information about installing or updating Matomo (Piwik), Check out the How to update Matomo? and How to install Matomo? user guides.