After six years of development, we are proud to announce the 1.0.0 release of our WP-Matomo WordPress plugin!
Started as a simple plugin to show a selection of statistics within the WordPress dashboard, WP-Matomo has become a full Matomo (Piwik) integration plugin. The plugin automatically adds the Matomo tracking code to your WordPress sites. The plugin displays your analytics reports directly within the WordPress admin panel. WordPress networks ("multisite"), CDN URLs and the proxy tracker for Matomo are also supported.
According to WordPress.org the plugin is being used by more than 50,000 WordPress sites!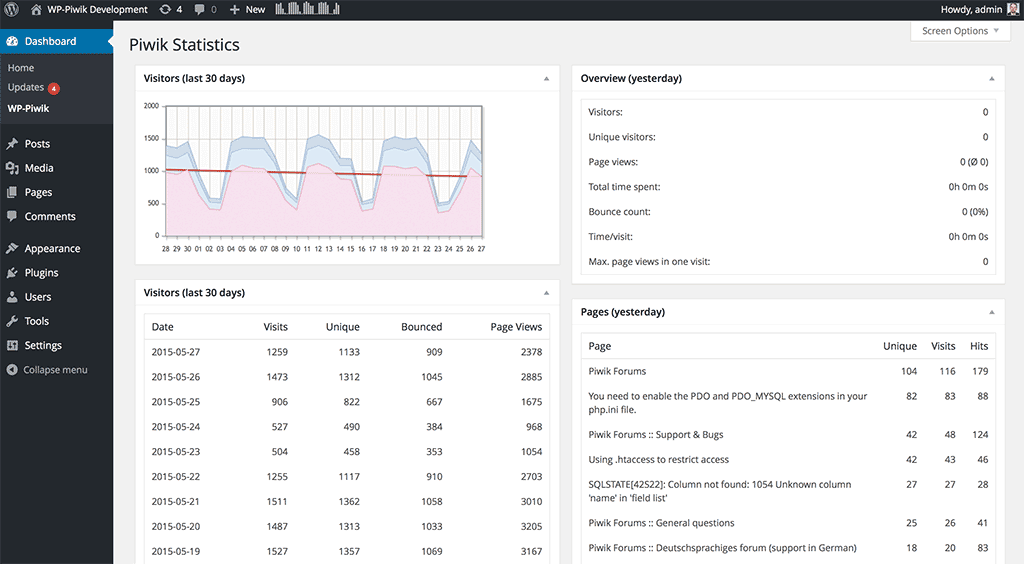 This article explains how to install WP-Matomo and how to configure it to work with your Matomo instance.
Read MoreWordPress Analytics plugin WP-Matomo reaches version 1.0.0 (and 50,000 active users)